OUR VISION
We strive to be a leader in providing comprehensive, professional and creative legal solutions to fully meet the confidence and expectations of our clients locally and internationally.
OUR MISSION
To provide outstanding legal services to our clients, especially in the Business, Banking and Finance sectors , in accordance with internationally recognized professional standards.
To uphold the highest standards of honesty, integrity and professional ethics delivered through a highly supportive, harmonious and results-oriented team.
To appreciate, identify and respond to our clients` needs in a timely and efficient manner through our responsive and accessible client-focused approach.
To attract, develop and retain highly skilled professional talent in order to achieve our vision.
To foster active professional and social engagement with all our stakeholders as part of our responsible contribution to the legal profession and to the community at large.
OUR VALUES
We will be fair and honest and we will act with utmost integrity. We will be transparent and consistent and will uphold the highest ethical standards in all our dealings.
Teamwork: We will accomplish more together, working co-operatively, respecting one another`s views, recognizing the different important contributions we each make and making our work environment enjoyable.
Equality: We will treat others with the highest degree of dignity, equality and trust and will ensure that every individual has an equal opportunity to make the most of his/her rights and talents.
Legacy: We recognize that the reputation of our firm is vital to our success and we all have a duty to preserve and grow it for the long term and for our future generations.
Client Success: We will use our knowledge, experience and creativity to find innovative solutions to difficult challenges and achieve the best possible outcome for our clients.
Accountability: We will be reliable in finding solutions and will take responsibility for our actions and their outcomes. We will honour all our promises and commitments.
Excellence: We will aim to challenge ourselves to consistently exceed the expectations of our clients through the provision of the highest quality of service. We will seek the best talent and promote their personal and professional development.
Community Spirit: We will commit to play an active, positive role in the community. We will strive to provide legal services to most vulnerable and economically disadvantaged individuals, groups and important causes.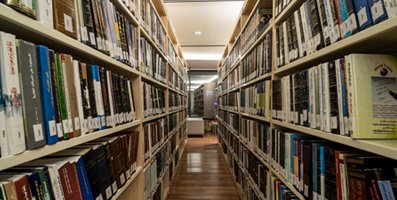 OUR LEGAL ACTIVITIES
Banking
Civil
Insurance
Mergers and Acquisitions
Intellectual Property
Corporate Finance
Corporate Law
Commercial Law
Labour Law
Contract Law
Construction Law
Tech & Telecoms Law
Real Estate
Maritime Law
Bankruptcy and Insolvency
Company Formation
Domestic & International Arbitration
Oil & Gas
General Litigation
Notice: For urgent matters only during the normal weekends or during the official public holidays, Please call +973 39034295 or +973 39662362
Bahrain Law Firm of the Year 2023 - Dispute Resolution By Chambers and Partners | Bahrain Law Firm of the Year 2023 - By ALB and Thomson Reuters | Bahrain Law Firm of the Year 2023 - By

 IFLR

 
Copyright © 2023 Hassan Radhi & Associates. All rights reserved.