OVERVIEW
Admission:
Legal Experience: Since 2005 (Over 17 years of experience in the legal sector).
Administrative Experience: 25 years in Bahrain
Practice Areas: Insurance and Reinsurance, Mergers and Acquisitions, Company Formation, Business Crimes and Compliance, Construction and Infrastructure, Employee Benefits and Pensions, Employment and Labor Law, Government Affairs, Intellectual Property, Litigation, Arbitration and Dispute Resolution.
Languages: Arabic and English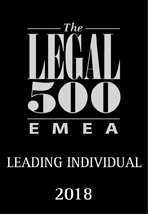 EXPERIENCE
Experience and Responsibilities (2005 – to date):
Abdul Jalil Al Aradi  is a senior associate in Hassan Radhi & Associates with an experience over 17 years in legal sector and 25 years of administrative experience.
Abdul Jali Al Aradi has particular expertise in handling acquisitions and restructurings across a range of industry sectors. The firm regularly advises joint lead managers and lenders on bond issuances and facilities agreements. He specializes in corporate and commercial work, M&A transactions and also provides corporate restructuring.
AlAradi's areas of practice also include company incorporation/ transfer of incorporation and corporate services.
AlAradi's expertise also extends to providing day-to-day legal advice on matters of corporate commercial nature to corporate clients operating public and private companies in addition to the employment issues and litigation matters.
CREDENTIALS
Education:
University of Beirut, Licence in Law, 1993
University of Bahrain, Diploma in Business Administration, 1987
University of Baghdad, Bachelor of Science Degree in Physics, 1983
PUBLICATIONS
AWARDS